TAMMY'S MUSIC BIO
TAMMY BAILIS is a crowd as well as a crowd pleaser.
She is a one woman renaissance movement.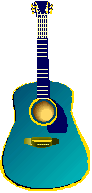 She is a bilingual singer/songwriter, artist (oils, acrylics and pastels), published poet and author, natural comedienne, accomplished chef, college level mathematics teacher, producer and former coffee house manager, but above all, she is a vocalist who's been singing since she was one year old.
Among her major influences you'll find Frankie Laine, James Taylor, Dylan, Ella Fitzgerald, Sarah Vaughn, Joni Mitchell, Billy Joel, the marvelous Beatles, Paul Simon, as well as the classics. She's been writing songs and poetry since her high school days many, many moons ago.
Her photo-phono-graphic memory, vivacious spirit, wacky sense of humor and her deep concern for the human condition; combined with her extensive formal education (B.A./ McGill and a Master in the Teaching of Mathematics from Concordia) and the lessons she's learned in the school of life have created a character that must be experienced to be believed.
Tammy became a part of the Montreal music scene in 1964 in many ways; notably as a member of a coffee house management team (Yellow Door and Back Door), performer, as well as a concert and record producer.
January 1981 marked a turning point in Tammy's life when she recorded and released her first record: an E.P. of 4 songs, 3 of them originals. Her side men include none other than the legendary jazz guitarist Herb Ellis, and Ken Pearson, former keyboardist for Janis Joplin's "Full Tilt Boogie Band". As a result of this release, CKGM Montreal named Tammy most promising new artist of the year in March 1981.
Throughout 1982 and 1983, Tammy released a series of singles to the American country market in collaboration with Door Knob Records, an independent distributor and promoter in Nashville. Three of these singles: "You Took the Time", "Lovely Lovin", and "Sailin", all original compositions, made it to the charts of station WSCG in Corinth, New York for many weeks. In 1983, "Lovely Lovin' " and "Sailin' " were on WSCG's TOP 100 FOR THE YEAR list with both of them placing in the top 50. Tammy was also named second in the NEW FEMALE VOCALIST OF THE YEAR category by WSCG's listeners. In July '84 and August '85, Tammy did sunset cruise concerts on board the ship "Defiance" on Lake George in New York's beautiful Adirondacks. She was backed by "Aged in the Hills", a locally popular band. Also in '83, "This Momma Knows How to Cook", a rap lyric Tammy wrote, placed amongst the winners of the American Song Festival lyric writing competition and some of her poems were published in American Poetry Anthologies as well as on a calendar produced in Florida.
In 1985, following a year of travels in North America and Europe, Tammy resigned from her teaching position at Champlain Regional College in St. Lambert to devote her time and energy to developing her career in show business and to seeking a publisher for her two books: "Sinostrology: A Guide to the Zoo", on Chinese Astrology and "Luther and the Pig", a musical children's story based on Chinese Astrology. She studied acting and improvisational comedy with David Arkin (formerly of 2nd City) and did bit parts in films shot in Montreal.
In April 1988, Tammy moved to Sept-Iles on the north shore of the Gulf of St. Lawrence, where for 9 years, she taught college mathematics to the Anglophone students at the Cegep de Sept-Iles, composed songs, wrote books and gave Yee Jing (I Ching) consultations in French and English.
In 1990, the French translation of Tammy's book on Chinese Astrology was published by Les Editions de Mortagne, and one of her songs, "Chant d'Amour", a love song to the St. Lawrence, was used on the sound track for a documentary on the St. Lawrence produced by Gilles Pelletier for a popular Québeçois TV program entitled "Le Match de la Vie".
While in Sept-Iles, Tammy did many radio interviews for the CBC in both English and French on topics as diverse as Chinese Astrology, Astronomy, bird watching, and wild mushrooms. She also performed with many local musicians in different venues in the region and acted in a number of theatrical productions.
In June 1997, Tammy moved to London, Ontario with the serious intention of resurrecting her music career. She signed a contract with the American Federation of Astrologers to publish and distribute her book worldwide and performed at the open stage at the Home County Folk Festival and the London Jazz Festival. She also worked on completing a CD on which 9 of the 10 songs are originals.
In June of 1998, after a very disappointing year in Ontario, Tammy gleefully returned to Montreal where she opened a math tutoring service for Secondary and Cégep students. She recorded a number of demos with and without backup but the music was secondary to time spent developing the math tutoring service.
In 2005, Tammy launched www.the-mathroom.ca, an online math tutoring web site. Currently, it offers online tutoring live via messenger but the final objective is to offer live online math classes.
To sum it up, Tammy is constantly working to carve a place for herself on the Totem Pole of Canadian artists -- a place she plans to occupy for a long time to come .........
Try her ----- you'll like her !