INFO FOR WIZIQ STUDENTS
November 2011
Dear Students & Parents
On the 18th of August, 2011, I moved back to Sept-Iles (thank goodness!!) because I couldn't stand the crowded, smelly, noisy, dirty, polluted city environment any longer!!! This did not put an end to math tutorials for my Montreal students -- it just meant we have to go modern -- and meet in a Virtual Classroom on the Internet.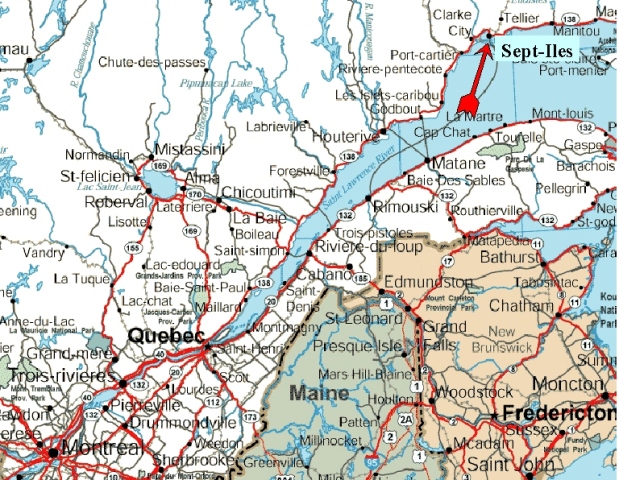 Our online tutorials at WizIQ have been as enjoyable and efficient as our live ones have been, with the class recordings (available 24/7) as an added bonus. If you need tutoring, join me online. Here's a description of how things work and a list of important information and instructions which you must follow precisely! You will have to be vigilant and pay close attention to schedules and communication by e-mail.
This power point presentation will help prepare you for participation.
information and instructions
E-mail tutor with information:
Before the session (at least 24 hrs. in advance), send me an e-mail a list of TOPICS
we'll cover so I can upload documents and questions for the session.
If you have a homework handout or page of questions to complete, scan it to .jpg format.
Attach it to an e-mail message. Send to mathster@the-mathroom.ca (NOT to my WizIQ inbox).
Include information about the assignment.
Download MathType Software:
Should you need to include math text and symbols in an e-mail to me, you will need
MathType software so that I don't have to decipher code. Download a free version from
http://www.dessci.com -- it works with MSWord. Learn to use it.
IMPORTANT!! Disable your virus protection during download,
then re-enable it afterwards.
Feedback after the Tutorial:
A few seconds after the tutorial ends, you will get a feedback form to fill in.
Please submit comments about the quality of the tutor and the technology.
Payment PRIOR to Tutorial:
As I cannot take back what I've given once the tutorial is finished,
payment must be PRIOR to the session.
This policy is non-negotiable, because should you refuse to pay after
the session is done, I have no way to recover the payment due. I hope you understand.
Payment by PayPal or by cash deposit in a Royal Bank account is explained in the power point slides.